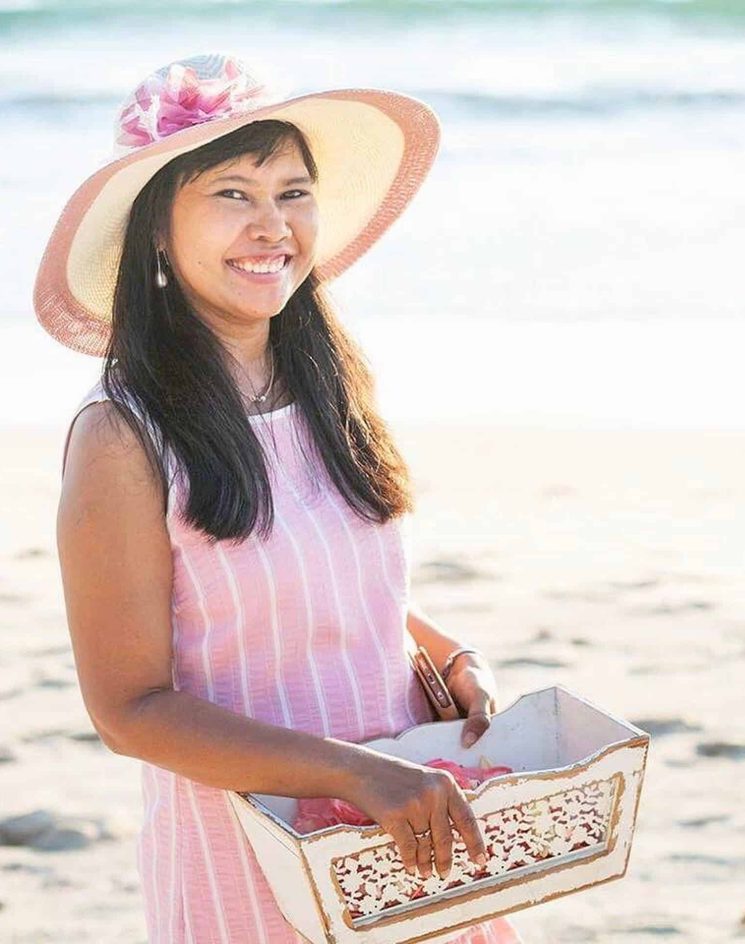 Learn Thai Cooking with Supparin
Book a Thai Cooking Class?Do you want to learn Authentic Thai Cooking but too busy to go to School…I can help and teach you Thai cooking in the comfort or your own home here in Phuket. From shopping for the raw ingredients at a local market to the finished dish – I will show and help you become an accomplished creator of Thai Cuisine at your home or at our Thai cooking school. A great fun way to learn and enjoy Thai Cooking classes.
Supparin's Cooking Classes
At this cookery school, each Thai Cooking lesson is unique and designed around your schedule and requests. The private classes are normally half day and we pick up you and all your guests . With shopping in the local Phuket Thai market in the morning to sitting down and enjoying your food you made – you have a full day immersed in Thai cooking and Thai culture – an authentic Thai Cooking Class where Supparin will share her Thai cooking secrets.
The best way to learn more about a culture is to learn about a culture's food, cultural dishes and local ingredients.
Learning to cook Thai food there can be no better way then to learn about the Thai Culture and its traditions. Supparin of Thai Cooking Phuket provides private cooking lessons in the comfort of your own home or if better suited, you can use her Villa kitchen in the the hills of Kathu which is just a short distance from Patong. Once the cookery class is complete a pool and tropical garden is available to cool down and relax after the day of cooking for an amazing experience.
Supparin is licensed tour guide and has been a Thai guide for over 25 years. She a wealth of knowledge about Thailand as well as being a great Thai Cooking Teacher . Your day learning to cook starts with you all buying all the fresh ingredients at a local Phuket food market in Phuket Town. This highlights all the local ingredients that are available and Supparin discuses the history of the products for a complete background on the dishes being cooked today.
Once the shopping is complete, your Thai cooking lessons then starts with simple menu cards to guides and of course Supparin always there to guide and explain the background. the Thai cooking courses are authentic Thai and can be adapted to your requests. Your cooking lessons end when all is complete and you can sit down and enjoy the fruits of your labors with the delicious dishes you have made with a table conversation about other parts of Thai culture & traditions. While visiting Phuket, we do recommend to have a Thai Cooking lesson. It is an ideal break , informative and authentic experience away from the stunning beaches in Phuket.
Call or book online today and discuss with Supparin your favorites dishes and plan your day cooking Thai food and learning Thai culture in Phuket.
A private authentic Thai cooking class with Supparin, encompasses the amazing complete experience of cooking Thai food.
With the minimum disruption of your time in Phuket, you can learn authentic Thai cooking at a location best suited for YOU. Our Phuket Thai Cookery School is situated in the hills of Kathu, not far from Patong, if this is more suitable?
Your morning cooking class starts with a market visit at the local Thai Market to find and buy the fresh ingredients and drink – the traditional way and an experience not to be missed while you are in Phuket.
Almost any class schedule can be planned as, although we suggest a morning class so you can enjoy the Thai food shopping. The private classes are normally a half day class and a full day class or afternoon class can be organized if needed.
Any class size is possible and our costs are adjust accordingly. The larger the class the better value is the class cost per person. The class cost includes all the fresh produce, hotel pick up if needed, so everything is supplied for a complete authentic Thai cooking class in Phuket.